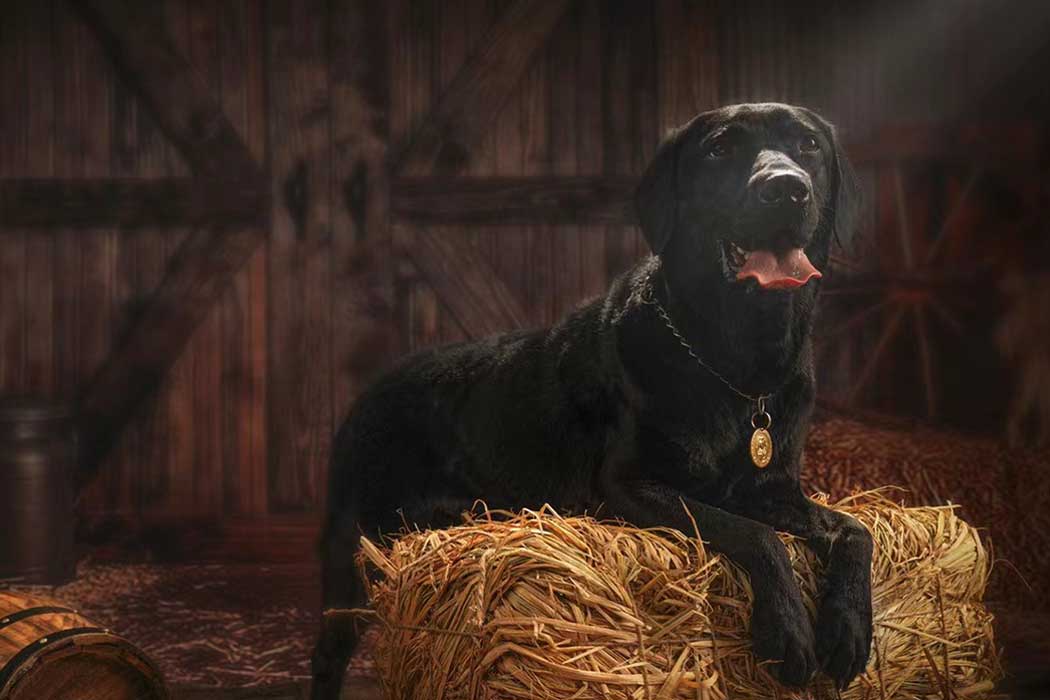 Dog tags are special pet accessories containing the owner's address and phone number. These neck-bound add-ons will keep your pet safe if he got lost accidentally.
As a pet parent, you probably know that dog theft or dogs getting lost are the challenges you might face bringing up a puppy. Fortunately, most dog owners use dog tags to minimize the risk of pet loss.
Dog lovers also include personal information displayed on the tag for easy identification. But you should go the extra mile and purchase a cool and unique dog tag for your beloved pet.
In this article, you will understand how to choose cool dog tags for your dog.
Table of content
How To Choose Stylish Design Dog Tags
Choose A Cool Dog Tag To Suit Different Needs
Remember That A Cool Dog Tag Should Have The Best Material
Match The Size Of The Tag With Your Dog
Checking The Weight Of The Dog Tag Is Also Significant
Importance Information For Personalized Dog Tags
How To Attach An ID Tag Onto A Dog Collar
How To Take Care Of A Dog Tag
How To Choose Stylish Design Dog Tags
---
 A dog tag is not just a pet accessory that identifies the dog and owner's information, it can also be a fashion decoration. If you would like to have a cool dog tag, try to look for unique design dog tags with special style. You may get a few ideas from the list below.
Fashion design
Dog tags are available in several fashions. You can find a circular tag with shiny decorations or a solid finish. Others have unique or customized prints at the back.
Vintage Design
Vintage-inspired dog tags will give your pet an exclusive look. Most vintage-designed tags are made from durable copper or brass and can have a three-dimensional pet pattern to complete their look.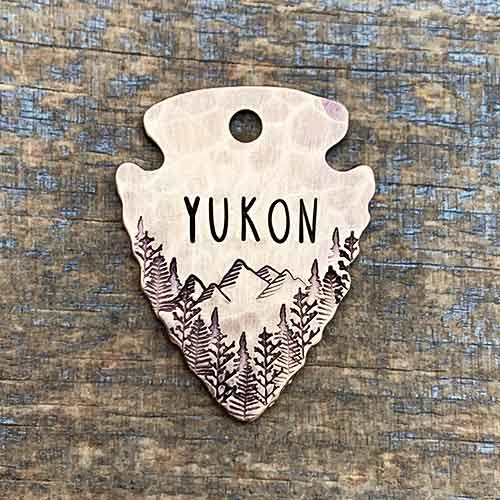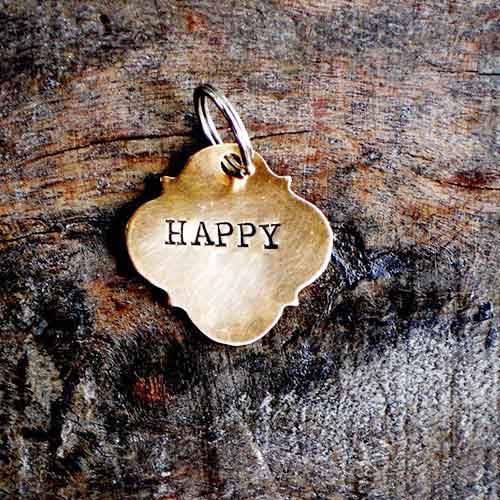 Simply Design
A simply designed dog tag does not have a lot of decorations. It can be circular and made from durable stainless steel, leather or silicone. Also, it might only have two engraved phone numbers and the dog's name printed on the back.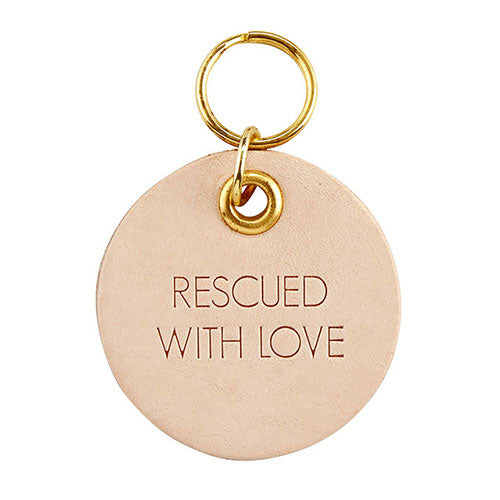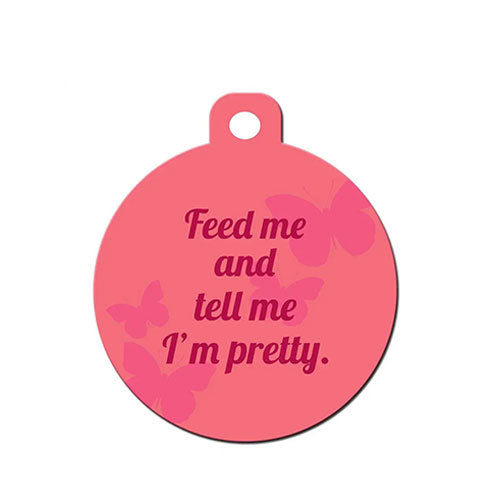 Look for a dog tag with trendy colors and shapes.
Generally speaking, ordinary dog tags are usually black, silver, round or oval. In fact, there are now many dog tags available in a variety of colors and unique shapes.
If you would like your dog stands out of the crowd, you will find cool dog tag ideas from the following suggestions:
There're traditional dog tags like a bone shape and special hand-made dog tags like star shape. The list below will help you choose a cool dog tag. Whichever shape of dog tag you choose, make sure that safety is the first priority. Dog tags with safe rounded corners are the best options.
Heart-shaped with crystals
Chrome circle
Bone shape
Customized (can include a photo, print, or a hand stamp)
Star
Hydrant
Choose A Cool Dog Tag To Suit Different Needs
---
Nowadays a dog tag is not just a brass plate, it may also be illuminated and have tracking function. The following cool dog tags with different functions are available to suit your needs.
Glowing Dog Tags(Silicone or LED Dog Tag)
A glowing dog tag is a cool choice for your dog because it will charge with the sun's rays in daylight and glow at night to keep your pet safe. A glowing dog tag can last up to 12 hours when fully charged.
LED glow lights are also cool options for your dog. These dog tags, however, need enough charging before use. A fully charged LED dog tag can also last up to 12 hours.
Digital Display Tags
A waterproof digital display dog tag is a cool choice if you want a stylish and unique look for your hound. Also, you can program the tag to display personalized information like the dog's name, phone number, and address.
Digital display tags, however, require acute maintenance.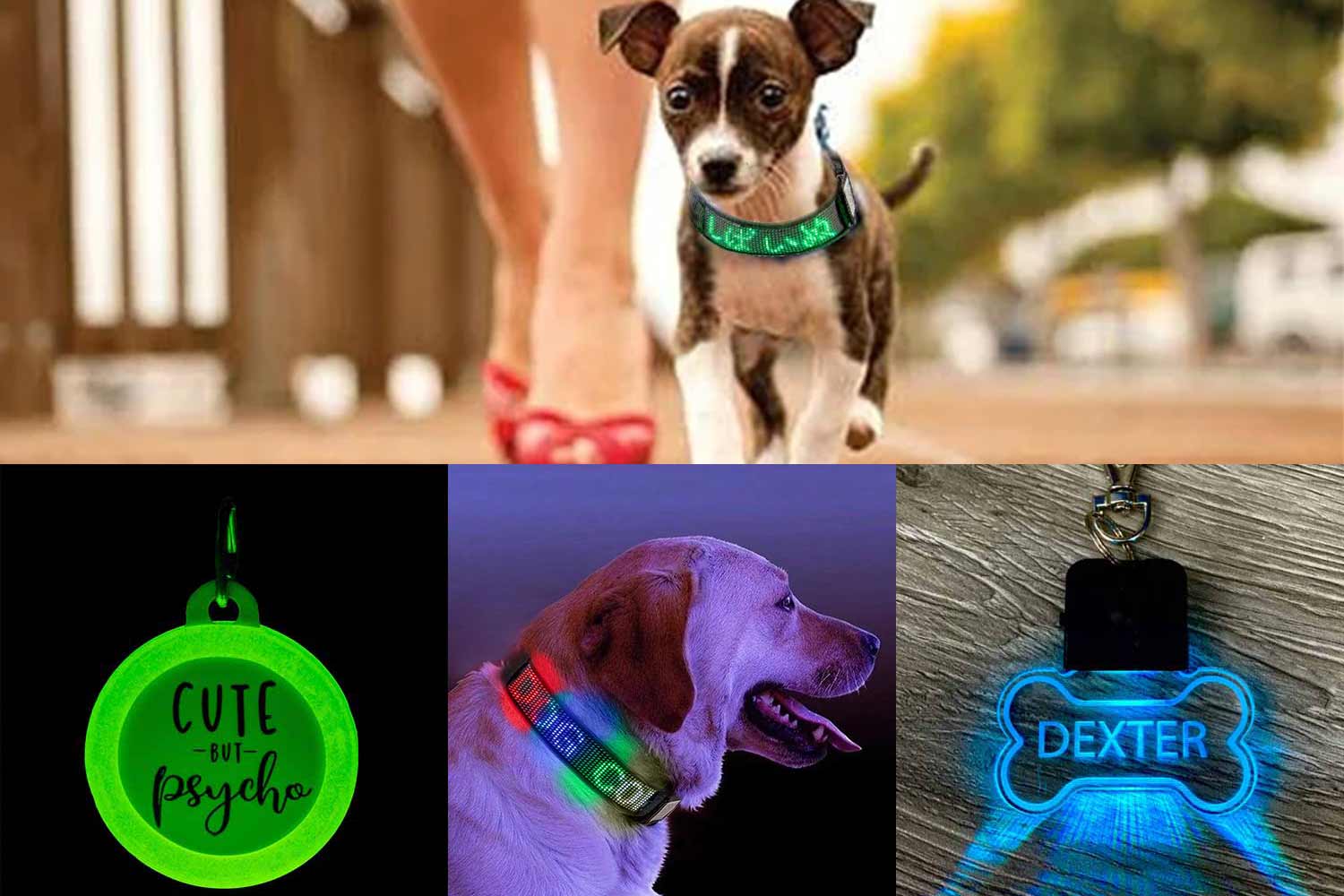 Voice Recording ID Tags
A Voice recording ID tag is another cool playback choice for your dog. You can record the dog's name and your details under the 10 seconds time allocation, while setting to play sound every 3 or 5 minutes.
Note that Voice recorded IDs are not so common – meaning it will be a cool idea to have one for your dog.
Modern USB Dog Tag
Apart from their cool appearance, modern USB drive dog tags hold important data like medical and diet info with links to the dog owner.
Smart GPS Dog Tags
Smart GPS Dog tags will show you where your dog is from the Bluetooth GPS app on your phone. You can locate your dog within the set range.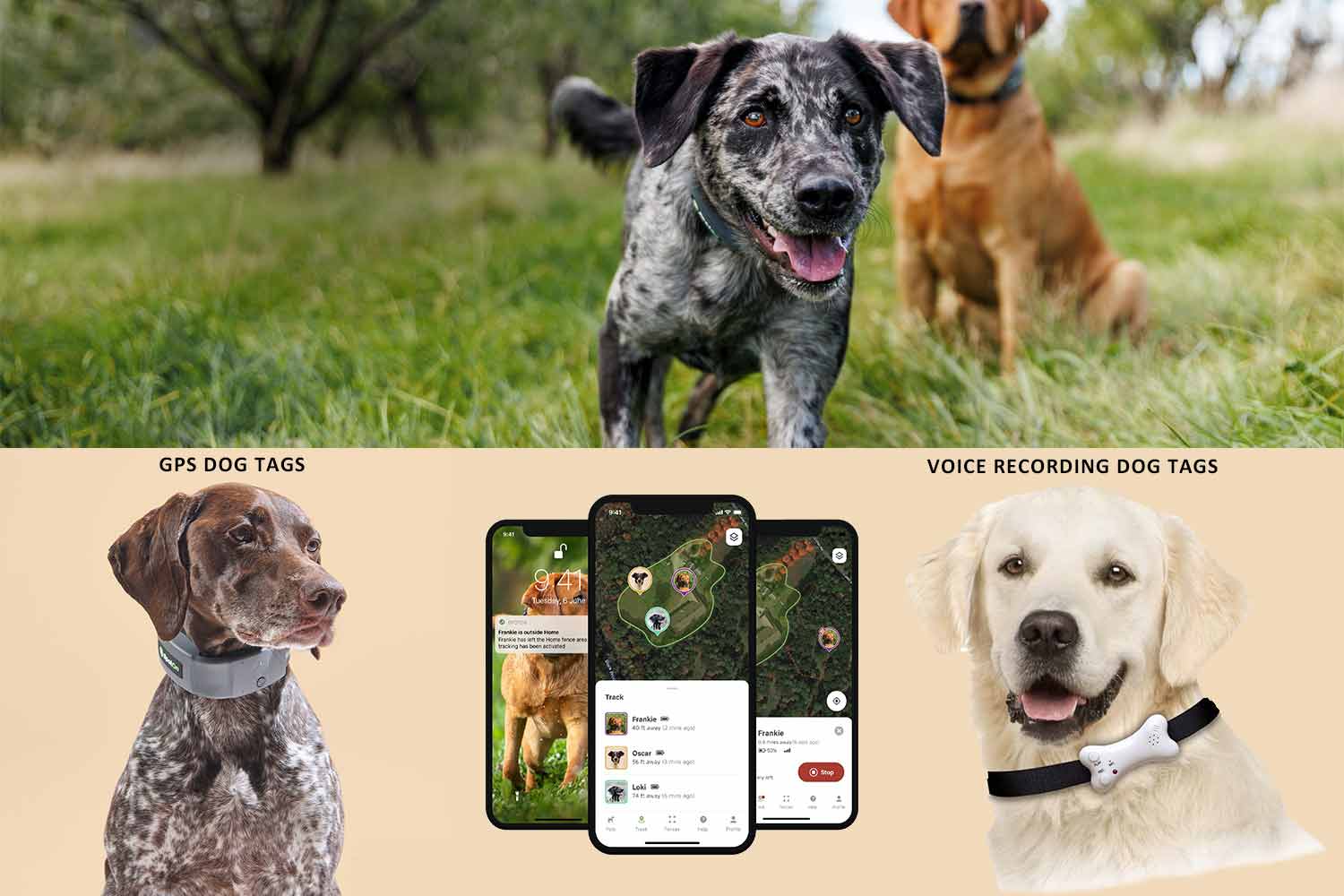 Remember That A Cool Dog Tag Should Have The Best Material
---
The type of tag material is crucial if you have a hyperactive or a hunting dog breed who will always want to go to the woods. Also, you need a resilient material that will not detach from the dog's collar when your pet is walking. You should purchase the best durable material, which guarantees a long service time.
Here are the best materials:
Stainless steel: Stainless steel engraved dog tags will not break off easily from the collar or harness. Also, any details engraved on the tag will not fade or rust easily if your dog disappears for several weeks. Furthermore, polished stainless steel has an elegant mirror-like cool design.
Solid brass: Brass is a fashionable and resilient material that looks trendy. Hence, you should pick a solid brass dog ID if you want a durable accessory.
Anodized aluminum: Aluminum is a lightweight material ideal for small-size dog breeds. It is also durable and easy to maintain.
The Coolest Dog Tags
---
Lepeto offers high quality dog tags.  This 3D Design Dog Tags is the coolest dog tags. You can get your dog's name and phone number on the dog id tag. Get one for your doggy. >>large dogs  >>medium dogs >>small dogs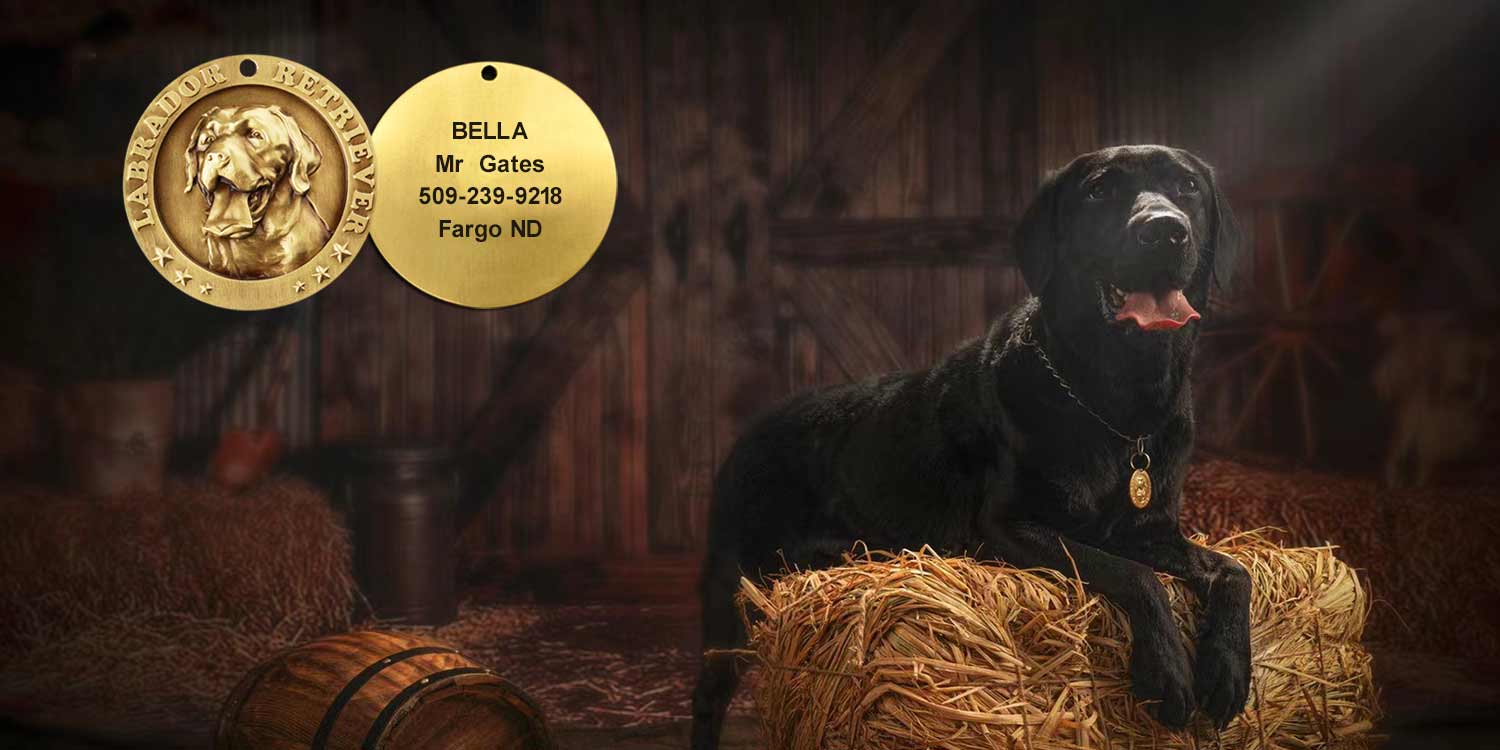 Match The Size Of The Tag With Your Dog
---
The correct tag will look cool if it matches your dog's size. A precisely fitting dog tag for your one-year-old German Shorthair or Australian Shepherd will make him look cool.
Remember that a dog tag should not interfere with your dog's movement. Dogs risk getting caught by their necks when walking through barriers or fences.
Choose a large ID tag for smaller dogs will make their experience uncomfortable.
The standard size for a rectangle design tag should measure 1 - 2.5 inches.
Circular ID tags can measure between 25mm to 38mm in diameter.
Checking The Weight Of The Dog Tag Is Also Significant
---
Plastic dog tags are usually lightweight. But you can get creative and add a stainless steel outer lining to prevent the edges from tearing or your dog from chewing it.
Apart from understanding how to pick a cool dog tag, you must know what details to include on the tag.
The correct information is necessary to guarantee easy searching in case your dog gets lost.
Importance Information For Personalized Dog Tags
---
Personalized dog tags should not only identify the dog and the dog's profile info. They should include more of the owners' info to help anyone or a Good Samaritan reach out to you in case your dog is stranded.
To help you understand more, you should include a few details in a dog tag.
Two contact numbers
Updated health information like allergies and medication
Home address
Dog's diet
I'm also microchipped.
In addition to the essential information, you may try a few hilarious quotes. Having special dog tag sayings on dog tags helps show their unique personality. Here are some dog tag inspiration and ideas to help you make the perfect dog tag for your puppy, who would totally talk if they could.
Funny dog tags sayings
Funny dog tags can come in several shapes or quotes. Mostly, you will find standard shapes with funny quotes.
Here are the best dog ID tags which have funny quotes.
Game of Bones (If you are a fan of The Game of Thrones)
Mom's Favorite Asshole
Please call my mom before she loses her shit.
I like smelling butts and I cannot lie
I'm why we can't have nice things
Shit I'm Lost
Holly shit I'm lost. Call my dad
I'm A Massive Lion
Jojo - Destroyer of Worlds
Mack - Protector of Worlds.
Cute dog tags sayings
Here are a few cute dog tags with pretty quotes
Yes!. I am really cute, but unfortunately, you can't keep me
Call my Mom. My cell phone just died
I am super friendly
Feed Me and Tell Me I am Pretty
Got Treat?
Here are six of the most interesting and hilarious quotes to include:
I Know I'm Cute But You Can't Have Me
I'm Why We Can't Have Nice Things.
I Just Wanna Cuddle
I'm So Feeling Cute.
Feed Me and Tell Me I am Pretty
Got Treat?

How To Attach An ID Tag Onto A Dog Collar?
---
A tightly fitted dog tag is also dangerous for a dog because it risks choking.
A loosely hanging tag is not recommended because a dog might chew it.
How To Take Care Of A Dog Tag
---
Identifying the material used to make the dog tag is always necessary before you begin cleaning it. This way, you will know what to use and avoid when handling the tag.
Copper and Brass
Copper and brass will tarnish naturally over time. Fortunately, you can clean it regularly with mild dishwashing soap and water if you want to give it a shiny look.
Here are the steps to follow:
Mix non-chlorinated water mild soap with and gently wipe the tag
Gently scrub the tag with a special metal polishing cloth
Allow the tag to air dry and gently scrub with a fine metal polishing pad
Wipe the tag with a dry lint-free cloth
Pro Tips:
You can use the above process to clean stainless steel, nickel, and aluminum dog ID tag Though you can use a dishcloth and baking powder to polish the surface and prevent water stains on the tag.
Apply a coat of resin on plastic or wooden ID tags to prevent them from soaking in water when your dog is outdoors.
What to avoid
Avoid dipping a tag in water for too long
Avoid using an abrasive material to remove stains
Avoid using harsh chemicals and bleach
Final Thoughts
Pets are also family for most pet lovers. So, buying a pet identification tag will prove that you care for and love your pet. Furthermore, you need to find a cool dog tag for your dog if you want him to look classy along the streets.
You probably understand that several dog tag options are on the market today. Fortunately, this guide has discussed how you can choose a cool and not ordinary dog tag for your pet. Make sure your pet wears a comfortable, cool ID tag today.
Product Recommendations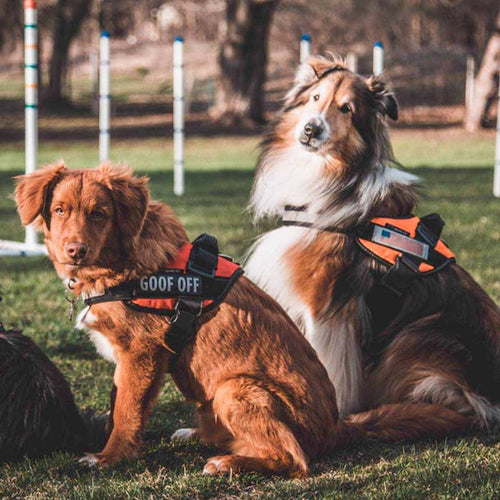 +