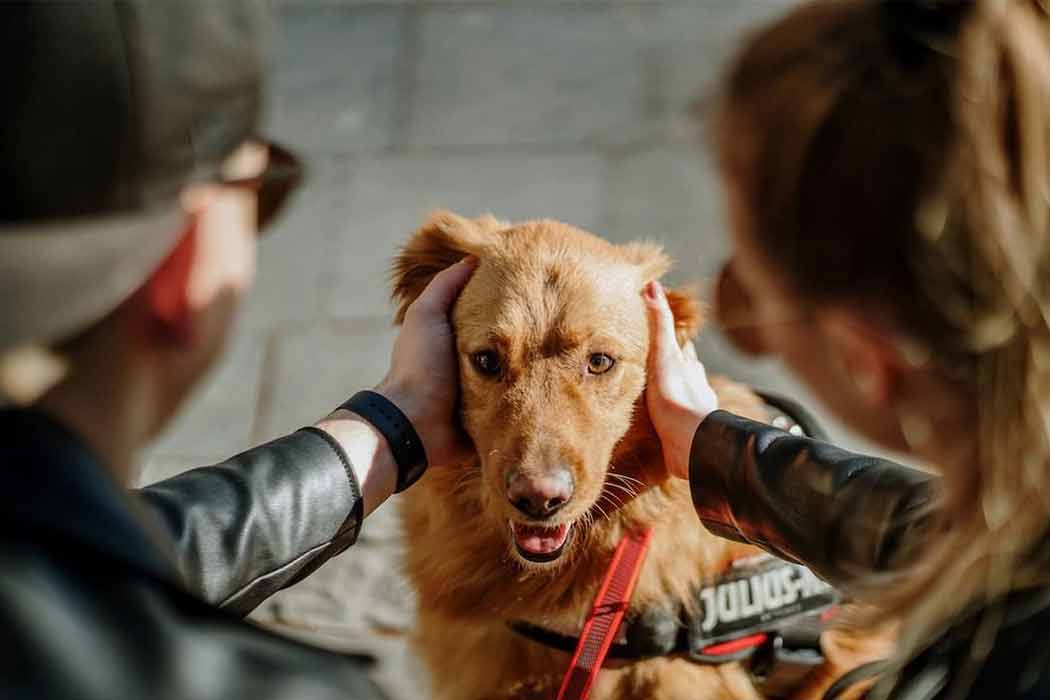 If you have a dog, you most likely use a dog harness at some point in his life. You may use a dog harness for walking, training, sports or even for safety when traveling! Then you'll want to know how to harness your dog!
How to put a harness on your dog in 10 steps
Leave the harness on the floor for your dog to explore and sniff. Intermittently throw treats towards the harness.
Also, lure your dog with a treat to bring him to the harness. This will make the tool more commonplace. Repeat this process.
It is time to take the harness. If your dog comes to touch it, don't hesitate to reward him. Lure your dog to put his head through the hole in the harness. Reward him.
If your dog pulls his head out, don't say no and don't make him angry. It's not necessary. Just be patient. Just repeat the exercise.
If the chosen harness is put on by the legs, leave it on the ground and encourage your dog to walk on it.
Put the harness on. This step is often tricky, as it involves a little more handling of the dog and the harness.
Finally, attach the clips. Give your dog treats and play with him.
Give your dog something to distract him from his harness with chew toys or occupation toys. Repeat the last 3 steps.
Let your dog wear the harness to make the object more commonplace. You can even give him his food bowl at this time.
Once your dog is comfortable with the harness, attach the leash and walk him. Walking your dog allows him not to notice that he is wearing a harness.
Types of Dog Harnesses
When you want to buy a dog harness, you'll be overwhelmed by a display of different harnesses! Indeed, each harness has its own specificity to avoid hurting the dog. So which one should you choose?
Here is a list of the main existing harnesses and their function:
Standard Dog Harness: this harness is of a simple design. The straps are usually made of nylon and are fully adjustable. It is often put on by the neck. This harness has no particular function. Some of these models are put on by the legs of the dog. This is not very practical. It can be used for the dog's safety, especially for tying him up in the car.
Anti-pulling Dog Harness: This harness has the particularity to have an attachment at the level of the chest of the dog. This allows to cut the force of the dog which is propelled to the front. This harness has only an educational purpose and should not be worn for a simple walk or for sport. Moreover, it is mainly made to teach the dog to walk on foot. This harness is used for dogs that are difficult to control.
Traction Harness: As its name indicates, it will allow the dog to pull. It is designed for sports such as canicross, cani-vtt, driving or even hiking. Its attachment is necessarily at the level of the dog's rump.
Therefore, the choice of your harness will depend on the activity you want to do with your dog, its temperament and behavioral problems. 
How should it fit?
Knowing how to choose a harness is as important as knowing how to put a harness on your dog! A harness should fit snugly, but you should be able to place two fingers between your dog and the harness at all times. Also, harnesses are often not recommended for puppies under 6 months of age. Indeed, if used improperly, it can affect their growth.
In addition, the health of the dog should always be taken into account. Some harnesses are too heavy and will have an impact on the spine, the sternum and the shoulders of the dog. You can have a harness made to measure.
Product Recommendations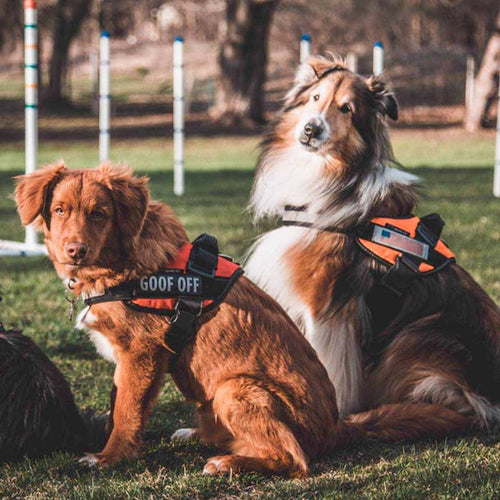 +