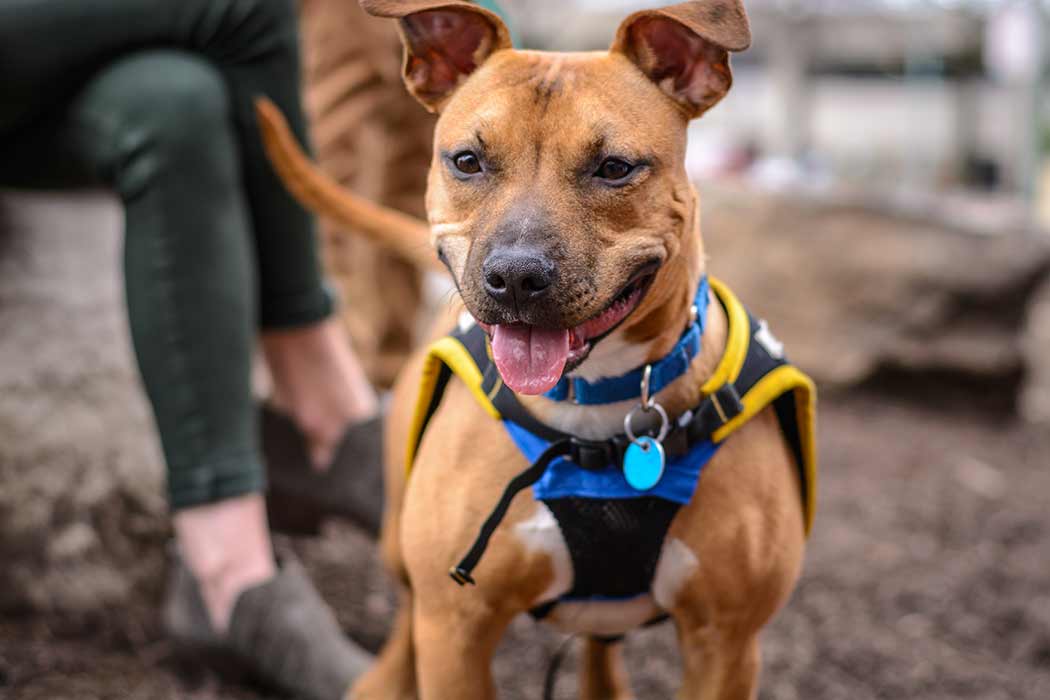 If you are a dog owner or ready to have a dog, a no-pull dog harness is a must-have. A daily walk with your dog is probably the most important activity of their day. Going for a walk is not only a simple outdoor exercise, it is also good for your dog's physical and mental health and is a chance to get to know your neighbors.
But are you and your dog ready for a walk? Dog walks should be fun and exciting for your dog. You and your dog get outside, chat with neighbors, and get a bit of exercise. Once your dog pulls, that joy rapidly disappears.
If you don't train them, don't blame them. Before teaching your puppy to walk beside you, you need to know why dogs pull.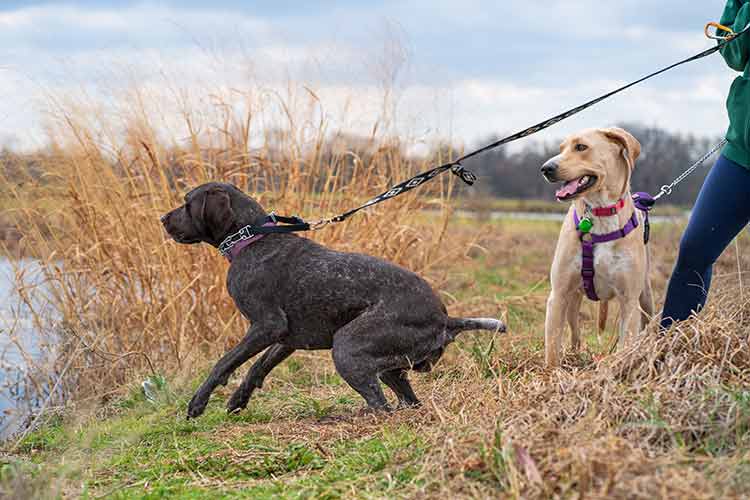 Dogs are highly social animals and are always looking for an opportunity to interact with other dogs or people. Dogs pull on leashes for a variety of reasons. They may be trying to get to something, they may be excited and want to greet someone, or they may just want to go in a different direction than the owner.
Dogs pull because they have not been trained well by their owners to do so.
One of the best ways to train a dog not to pull is to teach them that pulling will not get them where they want to go. This can be done by teaching them that when you stop, they will get where they want to go.
This can be accomplished by teaching your dog a "leave it" command which means that when you say "leave it" and point at something, your dog should leave what he or she is doing and come back to you.
Next, teach your dog a "sit-stay" command which means that when you say "sit-stay," your dog should sit down and stay there until you release him or her with "okay."
Lastly, teach your dog an "off" command which means that when you say "off," your dog should stop doing
When it comes to training your dog not to pull, a no-pull dog harness is a perfect solution. It provides the necessary pressure for the dogs to feel that they are being restrained, which will make them less likely to pull on their leash. The best part about these harnesses is that they are very easy to put on and take off of your pet. They also come with a strap that goes over the back of the neck, which helps provide more control over your dog.
What is a no-pull dog harness?
As the name suggests, the no-pull harness is designed to limit a dog's pulling. A no-pull dog harness is traditionally a harness with a front clip or side clip, sometimes will have a back clip to affix a leash to each. It is an effective dog training tool. Leashes attach at the front clip or side clip minimize dogs' ability to pull and keep them from yanking. If your dog is a strong puller, you may try using a harness that has both a front and a back clip for a while.
How does a no-pull dog harness work?
A front-clip harness has a D-ring at the front or chest area of the dog. Therefore the leash is attached in front of the dog. This means that if the dog pulls, the leash turns him toward you, rather than dragging you along behind him. Both the front clip and the back clip attachments are points of contact between the leash and the harness. However, the back clip leash attachment is considered to work more like a traditional leash because it connects to the back of the dog. The front clips are the defining features of a good no-pull harness because the leash attaches to the dog's chest area. This means that they cannot pull against you the way they normally would. Any tug, or a gentle tug, turns them and fact face you. This way they are not rewarded by being able to drag you where they want to go.
What is the difference between a no-pull harness and a regular harness?
To choose the best no-pull dog harness for your pup, here's a complete guide to dog no-pull dog harnesses
A good no pull dog harness is made of durable materials and is adjustable to fit your dog's body. It should also have a sturdy handle that gives you control over your dog. Plus, many no pull dog harnesses come with a built-in leash, which makes it easy to walk your dog.
Size > Should it fit well?

It's important to choose the right harness for your dog. There are a variety of styles and sizes available, so you can find the perfect fit for your pet.

Adjustability > To adjust with your dog's changing needs.

Dogs could grow up pretty quickly or get stronger. With this in mind, dog harnesses with multiple adjustment points will create a custom fit for dogs' body.

Adjustable dog harness ensures a secure, comfortable fit for dogs of all sizes, especially for growing puppies.

It will keep your dog stays comfortable all the time.

Material > Is it as comfortable for all-day use?

The no pull dog harness is made of sturdy materials and is designed to last. It's also comfortable for your dog to wear, and it won't restrict his or her movement.

Is your harness lightweight, durable and made with breathable padded mesh?

As a harness with breathable mesh ****allows for maximum comfort, your dog won't get overheating whenever walking or running in summer.
The wide straps and mesh padding could protect their chest and rib cage.
Is your dog harness made with lightweight and durable materials? A lightweight harness is ideal for smaller breeds, as it won't wear down growing bones and joints. If you are going to travel with your dog for hiking, camping., you'd better choose lightweight and ripstop nylon dog harness.

Quick-Grab Handle, Reflective

Easy-Grab handles help pick up old dogs and give you instant control in urgent situations. Reflective harnesses are great accessories for evening walks.
How to put on a no pull dog harness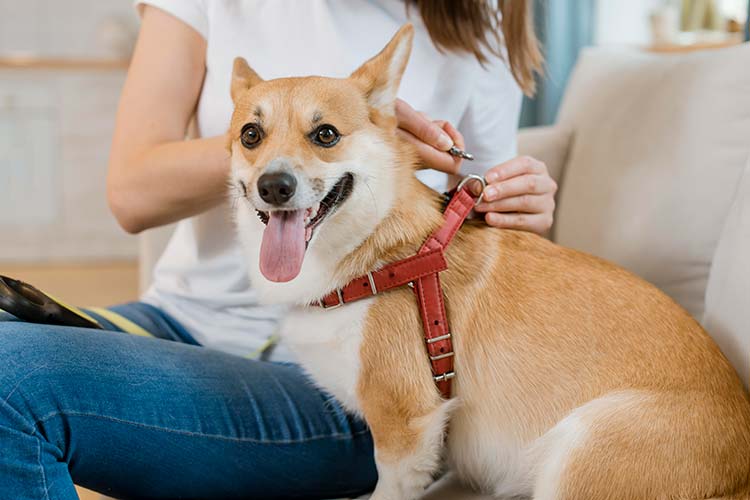 Before putting a dog harness on your dog, you have to make to Get Your Dog To Love Their Harness.
If your dog is reluctant to wear a harness, here's how you can make it work.
-Be patient and don't try a new harness every day.
-Practice with your dog in a low-stress environment until your dog has had enough of the harness.
-Offer your dog a yummy, high-value treat that they can't resist.
-Put the harness on your dog while they are distracted.-Move the harness to a different location on your dog's body, like their back.
To put on a dog harness you will need: A comfortable dog harness, the right size for your pet's body type (measure around their chest)
Make sure your pup is feeling calm, safe, and relaxed.

Loosen the collar around your pup's neck by slipping the loose end of the leash into the collar clip.

Place the strap of the harness around your pup; make sure the loop on the back is positioned around the dog's neck.

Put the other strap over your pup's back and tighten the clasp.

Make sure your pup isn't able to slip out of the harness.

Tighten the straps as needed.

Give your dog a treat.
When putting on a no pull dog harness, you should make sure that it is not too tight and not too loose around your pet's neck or body. You should also make sure that it is not too high up their neck as well - this could cause choking or discomfort for your pet.
Conclusion
Dog walkers, dog trainers, and pet lovers alike have long been searching for a way to keep dogs walking close to them without struggling. This can be especially difficult when a dog feels the need to explore its surroundings. Now you know you know a no-pull dog harness could be one of the best solutions. It is a great way to give your dog more freedom while still being able to control them.
Product Recommendations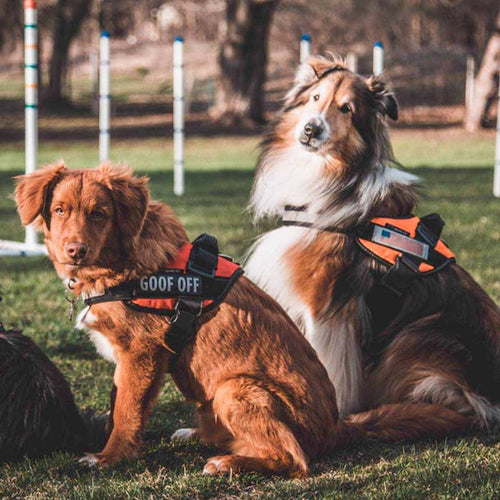 +