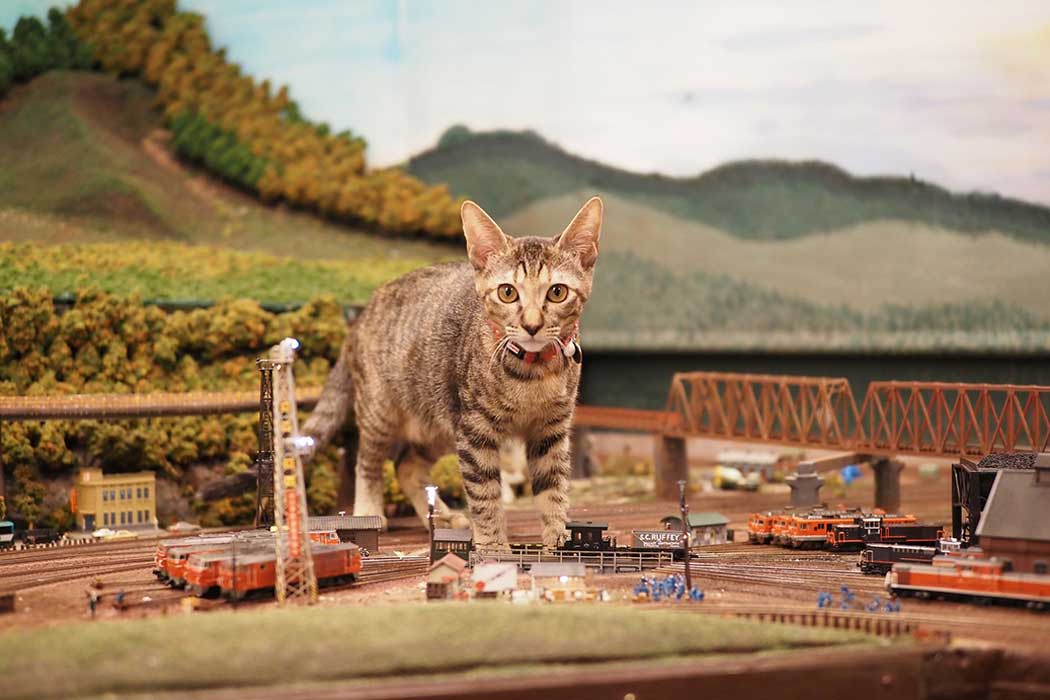 Niko created an empire of freedom for stray cats
What's the one thing that separates the heartbreaking moments between stray and domestic cats? Playing!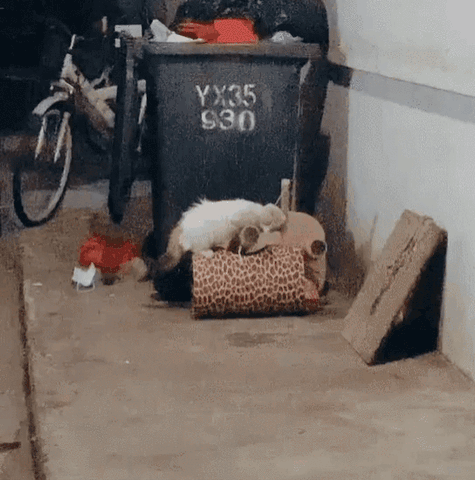 An old toy that was discarded because it was broken or the domestic cat got tired of playing with it and eliminated it next to the garbage can. But for the little wanderer, it is the happiest prize of his wandering time.
The moment it fiddles with its toys with its paws and claws, it seems to forget that it will continue to starve and run for its life in the next moment. In this moment, he is an equal little ball of fur surrounded by pure joy, just like the house cats.
In order to satisfy this little joy of stray cats, someone has created an empire of freedom for them.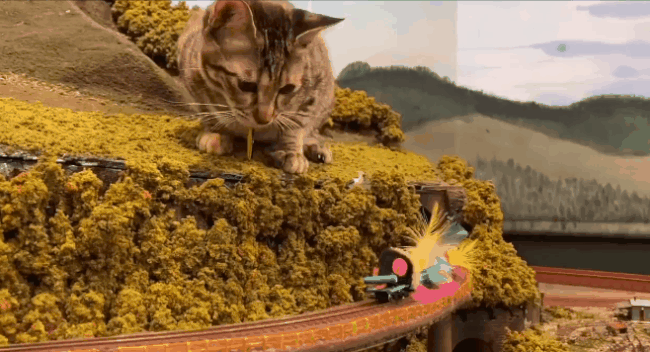 In the carefully arranged miniature model railroad layout, the cute and soft cats seem to be the Godzilla that roams the world, strolling in this microscopic small world.
Cats every day in addition to eating, drinking and sleeping, is and this small world of the edge of the fight, play so comfortable.
A railroad-themed restaurant become a cat-themed restaurant
The man who created all this is Naoki Teraoka, the owner of a miniature model railroad-themed restaurant in Osaka, Japan.
He was originally a miniature model railroad enthusiast, and now the addition of these fur kids has made his restaurant fully booked every day.
Many cat lovers come here and wait early at the entrance to open for business, fist-pumping to rush in and get the first handful of cats.
There are all kinds of media to come to report this cat in the cat fun restaurant.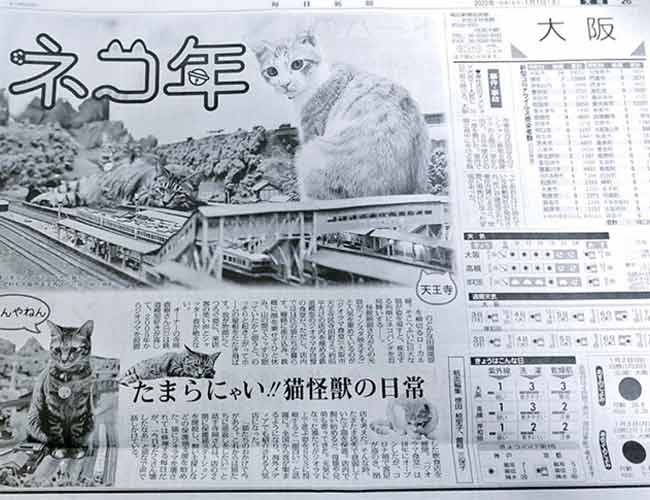 His life changed the day he rescued cats
And the reason why these people take such good care of the business of this restaurant, in addition to the cuteness of the cats themselves and the unique experience of the restaurant environment, is also to support the owner Naoki a kindness and effort.
Behind this thriving business scene, we must mention the difficult time before the cats arrived, when they almost gave up.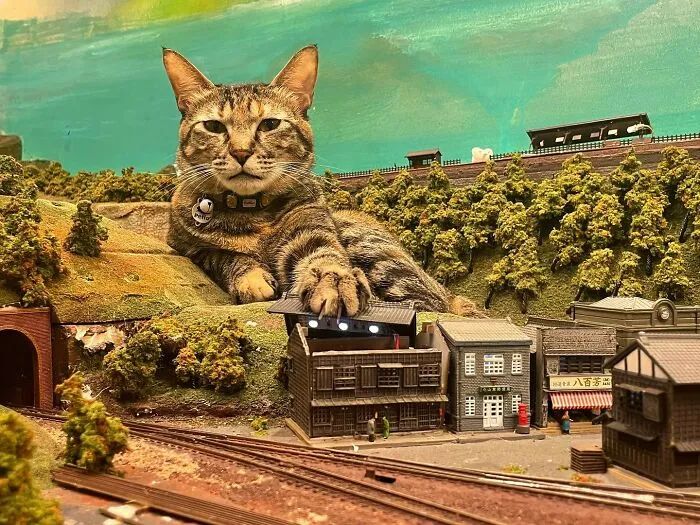 Due to the epidemic, Naoki's railroad-themed restaurant gradually loses customers, and then almost no one comes, struggling to close down every day.
The gloomy days were gray, but life always needs a little hope, right?
On June 10, 2020, Naoki found a 10-day-old kitten next to his restaurant, looking very sick and dying. Without much hesitation, Naoki chose to save it without hesitation, and named it Simba.
After another month, Naoki found a female cat always wandering around the restaurant, and later brought three kittens, from the color of the flower, it should be Simba's mother and siblings.
All visitors are guests, and the warm-hearted Naoki simply took the family under his wing.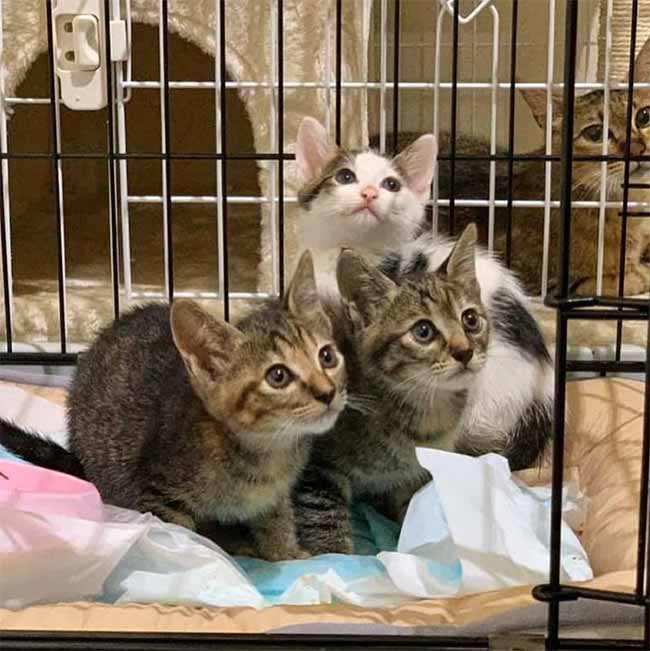 As the cats grew up and became more active and playful, always curious to explore the wider world, Naoki gradually felt the dilemma of the cats' space.
I don't want them to live in a cage all day long, let's give them more freedom, Naoki said.
So Naoki let the cats run free in his restaurant, turning his most beloved railroad model into a haven for them to chase and play.
The restaurant, which had been closed for several months, was gradually reopened amidst the vibrancy brought by the cats.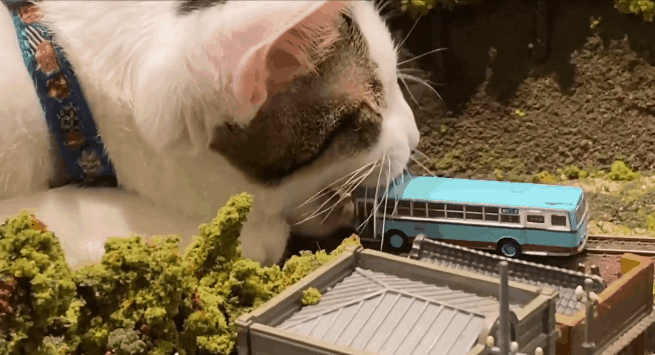 Faced with his favorite model in the cats rattling and chewing under the damage, if it were human damage, Naoki must be angry and fight back.
But this time, both sides are their beloved "children", although it is a beloved model, but who will blame the ignorant little ones?After all, how can kittens have any bad intentions ...…
Naoki just looked on the sidelines giggling, and then once a week - later increased to two times a week - to focus on repairing the damaged model props.
Hand Restoration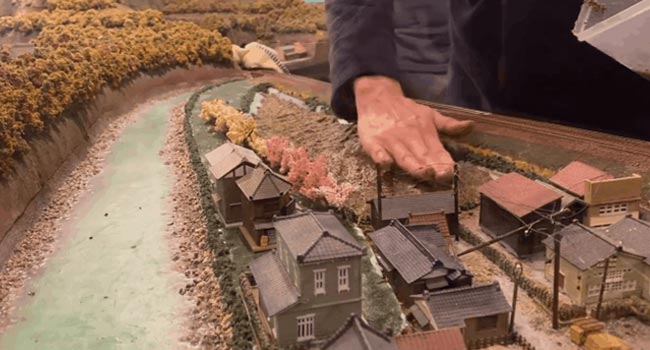 Yes, you are right, Naoki's model empire is all real mud and water.
He smiled and said, "It's really hard to fix, but it's also satisfying to see the cats having fun and playing."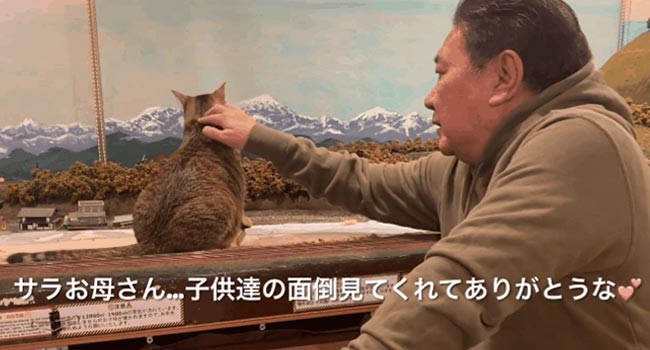 The restaurant, originally themed on a model railroad, has since changed the theme due to the presence of cats.
In order to enhance the satisfaction of the cats playing, Naoki has created many air jumpers according to their natural preferences, and has put a lot of thought into the vertical space.
The cats also expressed their satisfaction with Naoki by running more windily (and working harder to demolish the house).
Taking into account the nutrition and taste bud satisfaction of cats, every meal Naoki prepares for the cats looks very rich and tasty with a lot of meat.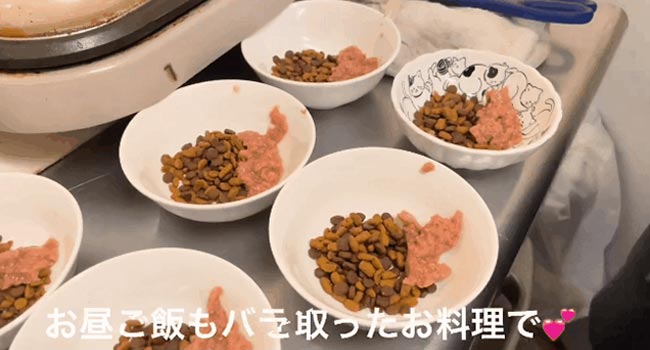 As for the cats to sleep in the bed are also soft, a fall on the comfort.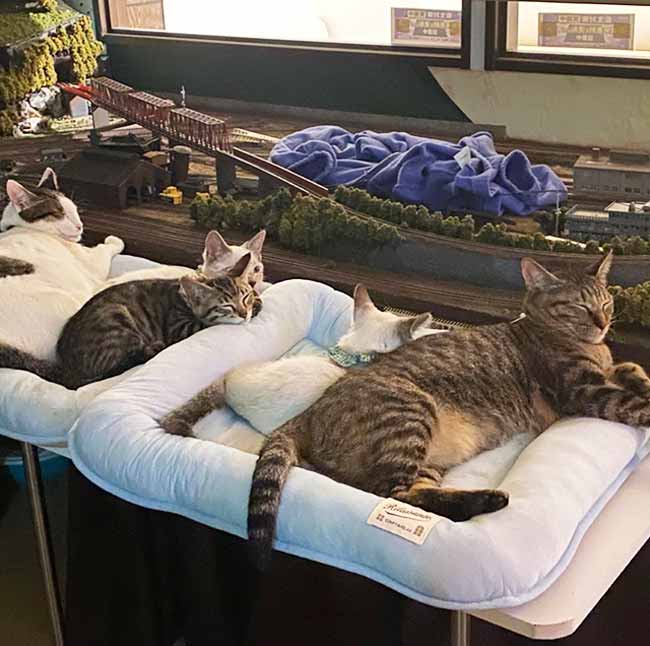 Of course, after all, Naoki's cat, sleeping in the cat's bed? Too ordinary! they have to sleep next to the railroad! The road is the proper thing for a cat to do.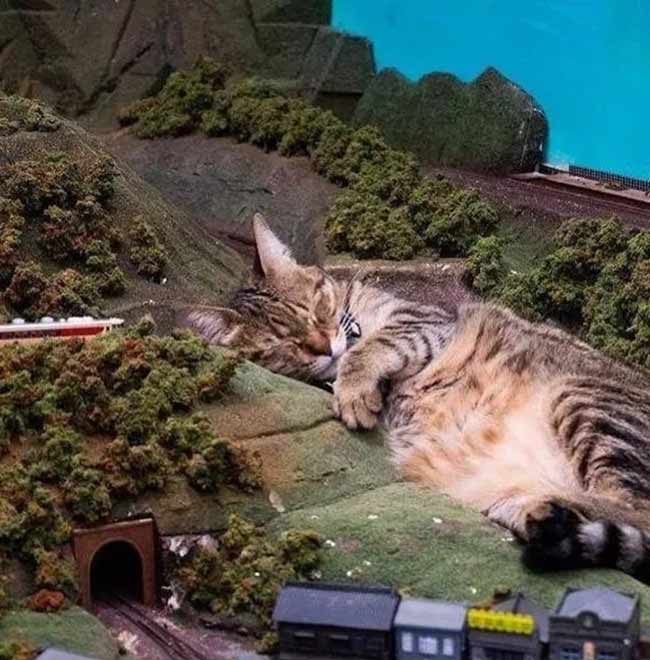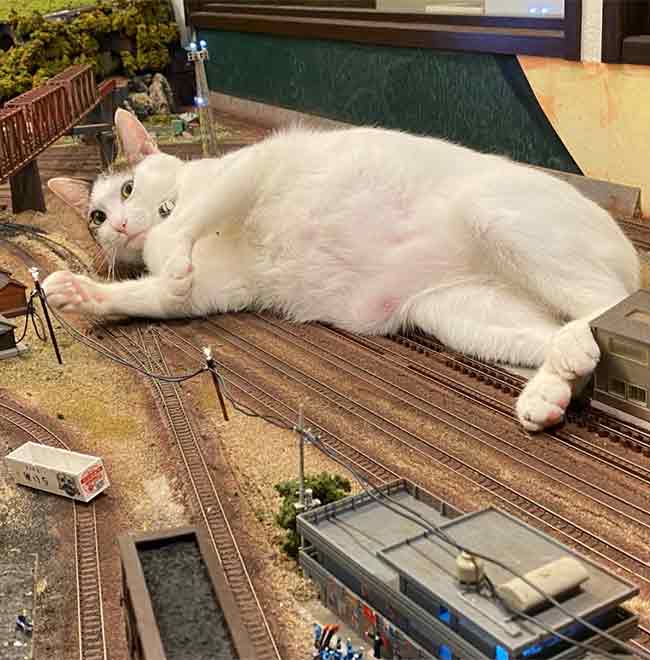 Never stopped rescuing stray cats
Slowly, Naoki rescued stray cats from the beginning of a family of four, gradually increased to the current 14.
During this period, he never stopped rescuing stray cats, from disability convalescence, to delivering pregnant stray cats, to feline distemper treatment ......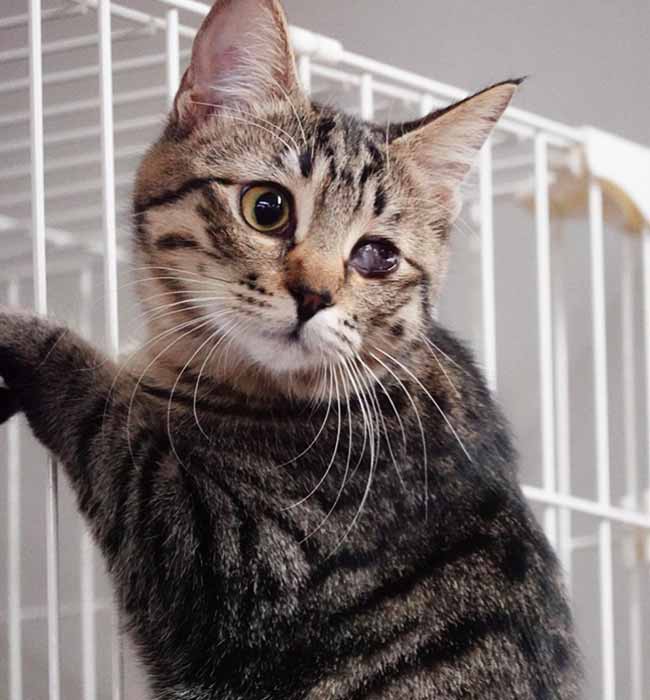 Cat with injured eyes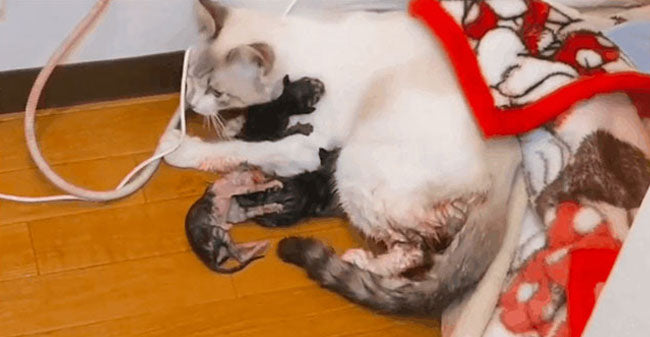 Delivering a pregnant stray cat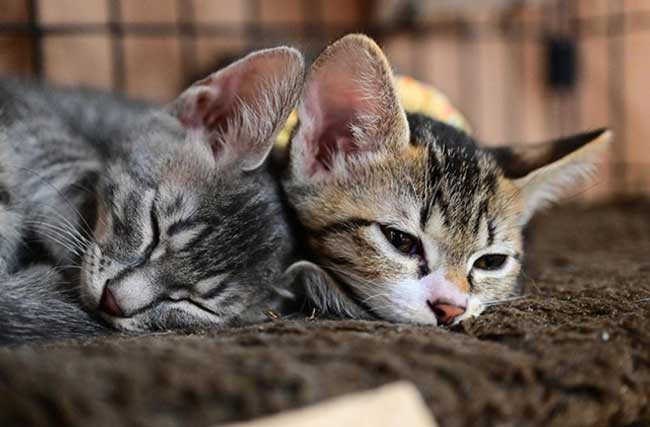 Seriously ill little stray cat
In order to rescue stray cats that were sold for cat meat, Naoki searched the area with the largest number of cat meat sales and made a round trip of over two hundred kilometers to rescue two kittens.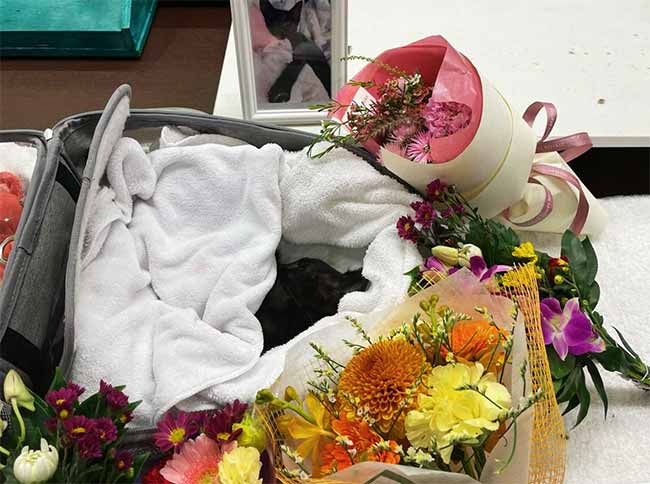 Of course, not every rescue operation will be so lucky.
For those fur babies who still leave after staying on the death line, Naoki will take photos and frame them as a souvenir, then place them in warm and soft swaddling clothes, surrounded by flowers, and send them on their way back to Meow Star with full of blessings......
To ensure that each cat has a quality of life and better care, and out of concern for the quality of the store's environment and diners' experience, Naoki has been insisting on finding adopters for the store's cats.
To date, Naoki has helped about 100 stray cats and found new homes for more than 60 cats.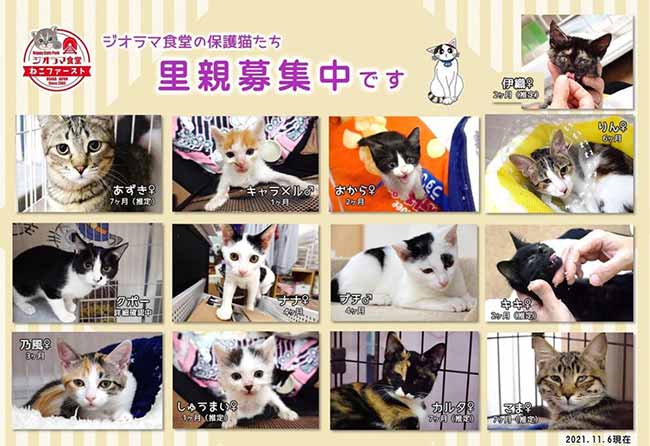 The original restaurant, which was nearly closed down because of the epidemic, went to a different ending because of a relationship between Naoki and the cat.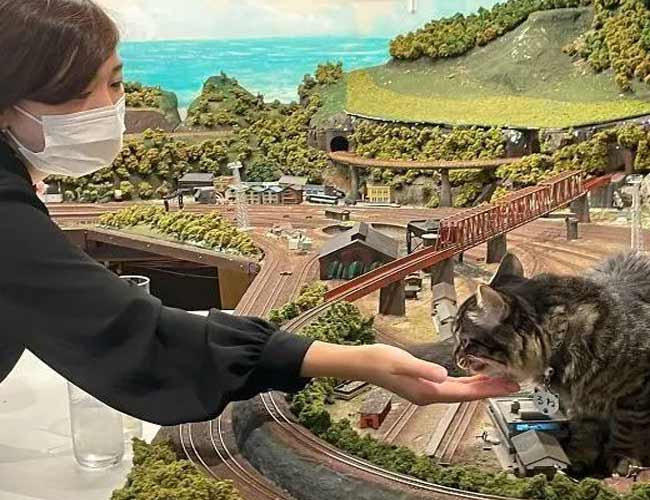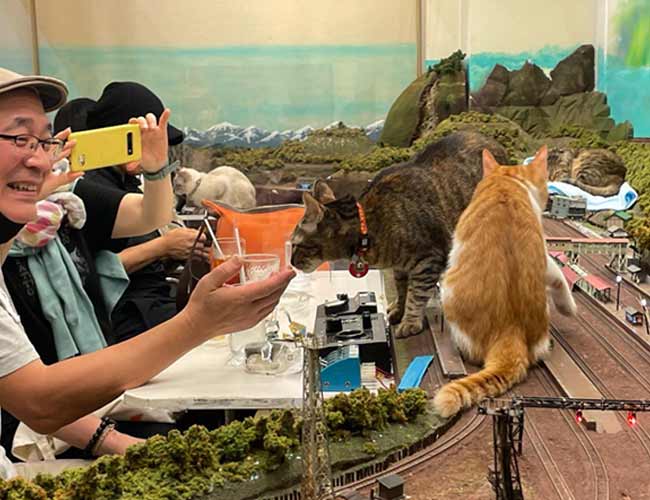 Not only do local people fill up the store every day, but even many foreigners make reservations between trips to see these cute cats and experience this special dining experience.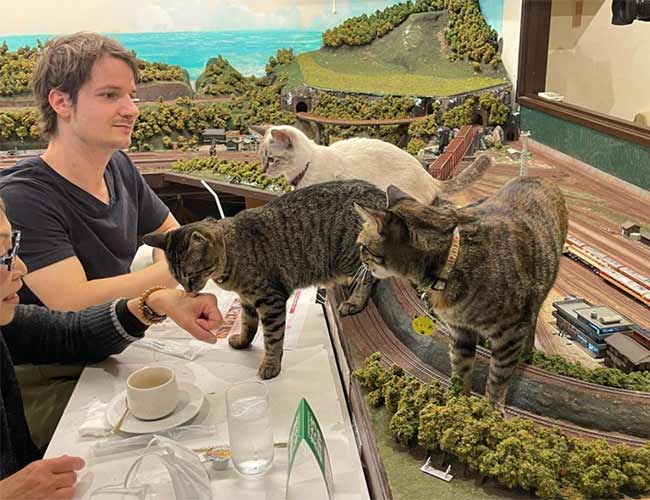 Because it is a railroad-themed restaurant cats, everyone calls the cats here cat crew, put on a small hat, it really looks like that.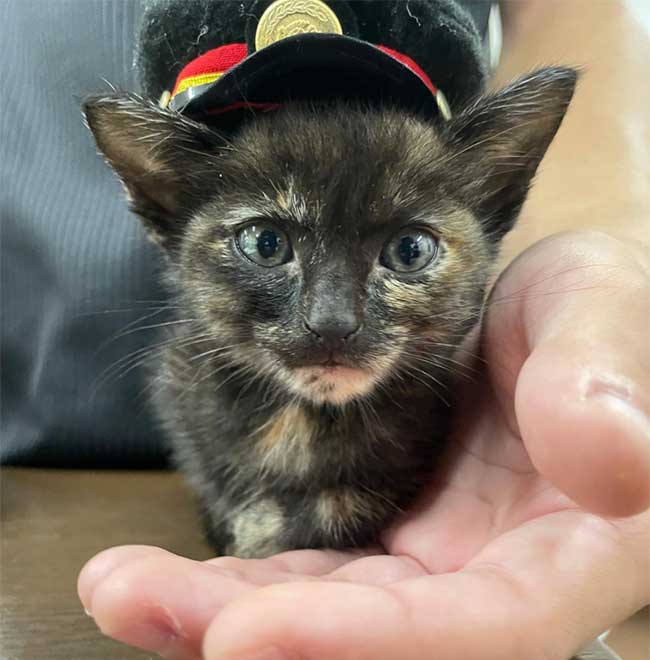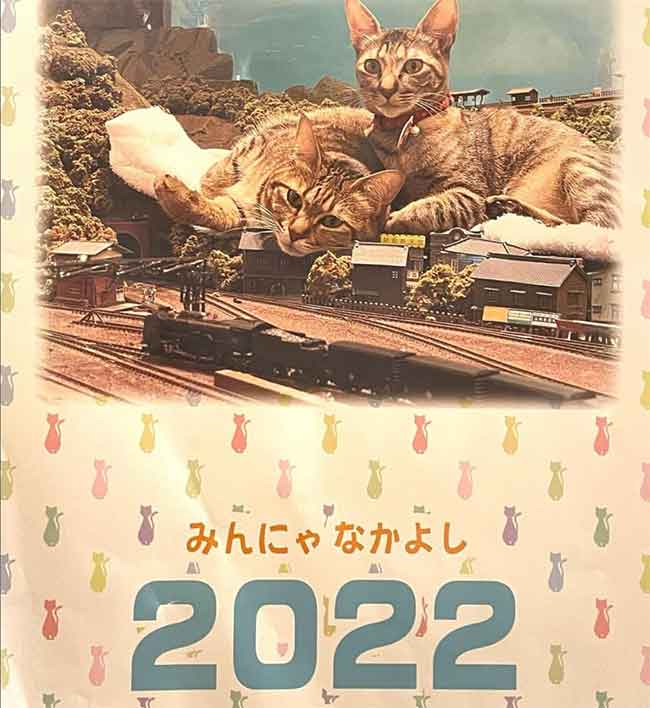 After launching a variety of cultural and creative products and photography exhibitions, the small store finally saved up sufficient funds.
In October last year, it was renovated to create a shelter and foster hotel exclusively for cats, providing foster care for domestic cats and rescue and adoption services for stray cats.
After experiencing such a big twist of fate, Naoki often lamented.
"I originally thought I was rescuing those cats from the misery of survival, but now it seems that they are also rescuing me from a terrible low period, thanks to the cats!"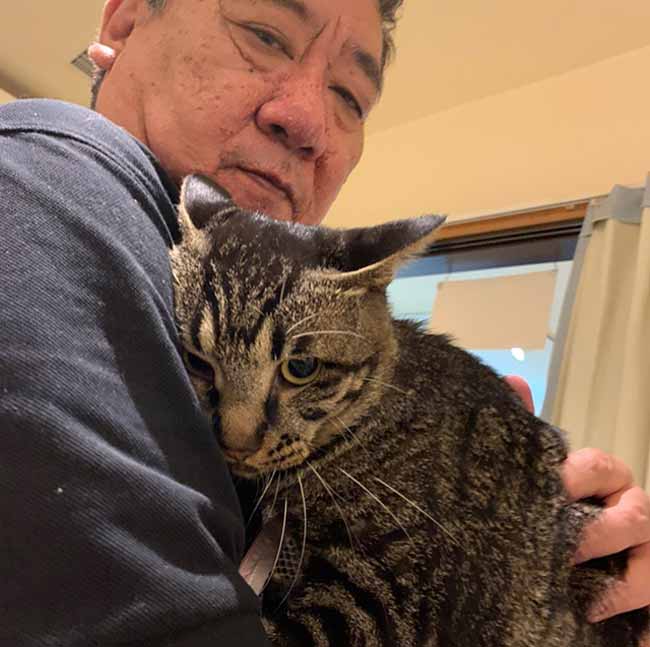 And we are thankful for the story of Naoki and the cats. We are thankful that in this worldly depression, there are still people who are willing to pay attention to the stray cats and try to gather fire into torches to warm other lives.