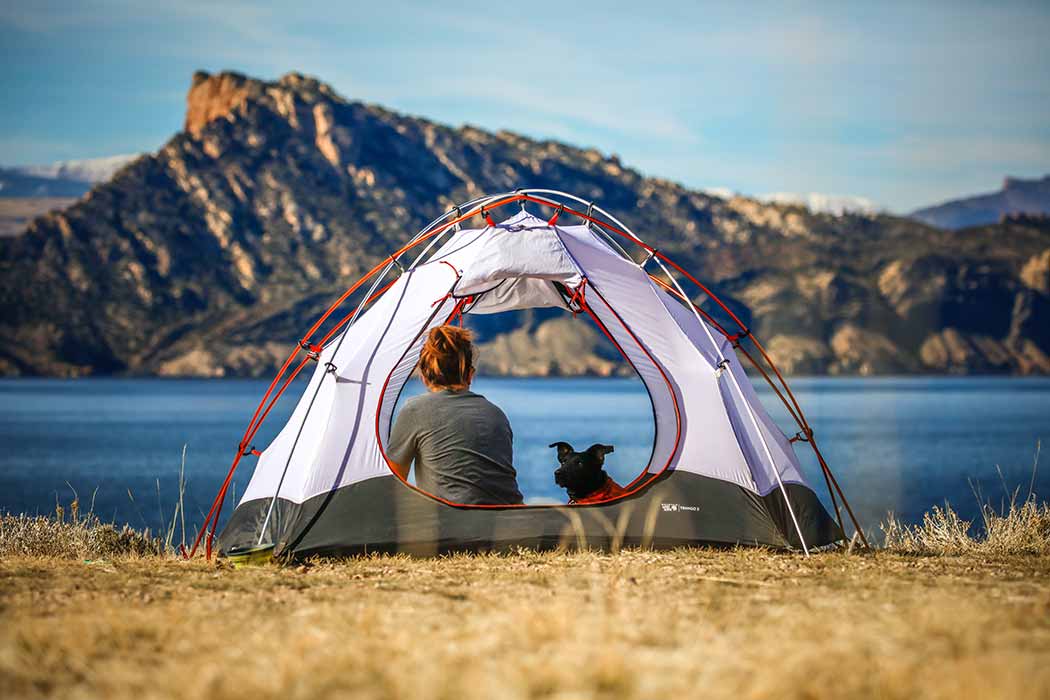 Camping with your dog for the first time can be an exciting and enjoyable experience for both you and your dog. However, it's important to take some steps to ensure that your dog is comfortable and safe while camping. Here are some tips for camping with your dog for the first time:
Choose a dog-friendly campsite
Not all campsites allow dogs, so be sure to research and choose a campsite that is dog-friendly. Some campsites may have specific rules and regulations regarding dogs, so be sure to read and follow them.
Bring a dog-friendly tent
If you plan to camp in a tent, be sure to choose a tent that is large enough for your dog to comfortably move around in. You may also want to consider using a tent with a built-in dog door or ventilation for added convenience. Prepare
a warm sleeping bag
that will keep your dog warm and keep your bag clean.
Bring plenty of supplies
Pack enough food, water, and treats for your dog for the duration of your trip. Also bring a
leash, collar, and ID tags
,
as well as a
first-aid kit
and any medications your dog may need.
Prepare for the weather
Be sure to check the weather forecast and pack appropriate gear for your dog, such as a dog sleeping bag or coat for cold weather. In hot weather, be sure to provide your dog with plenty of shade and water to prevent overheating.
Keep your dog on a leash
While camping, it's important to keep your dog on a leash at all times. This will help prevent them from running off and getting lost, and it will also help ensure the safety of other campers and wildlife.
By following these tips, you and your dog can have a fun and safe camping experience.